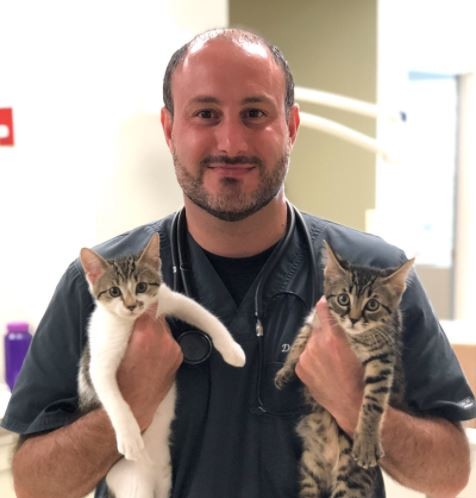 Dr. Jon Rubinstein
Dr Rubinstein attended the University of Miami for his undergraduate education, then Tufts University for veterinary school. After graduation he practiced mixed animal medicine in Georgia before completing a rotating internship at the Veterinary Emergency and Referral Center in Darien, CT.
After two years of overnight emergency and zoo work in New York City Dr. Rubinstein was accepted to a dual residency in avian and reptile/amphibian medicine at Blue Pearl Veterinary Partners in Tampa, which he almost completed.
Dr. Rubinstein's interests include all aspects of avian and exotic animal medicine, soft tissue surgery of all species, and feline medicine.
If you're looking for an exotic vet, Dr. Rubinstein and staff at Care is the place to go! Princess is our first Beardie and a few months in to bringing her home she became very ill. After taking her to Care we found out she had reproductive issues and eventually had to have surgery. Dr. Rubinstein and staff were knowledgeable, caring and always got back to me when I called them with any questions (and that was A LOT). So glad we found them for our bearded dragon.

Toni M.

Facebook

Dr Rubenstein and staff at Care have been wonderful to interact with during all my animals visits. There are only a handful of Vets in the area who will see and treat chickens for injury and illness. I always appreciate the time and care they take with my flock. I would 100% recommend them for your avian needs.

Meredith B.

Facebook